Joshua Tree National Park Sticker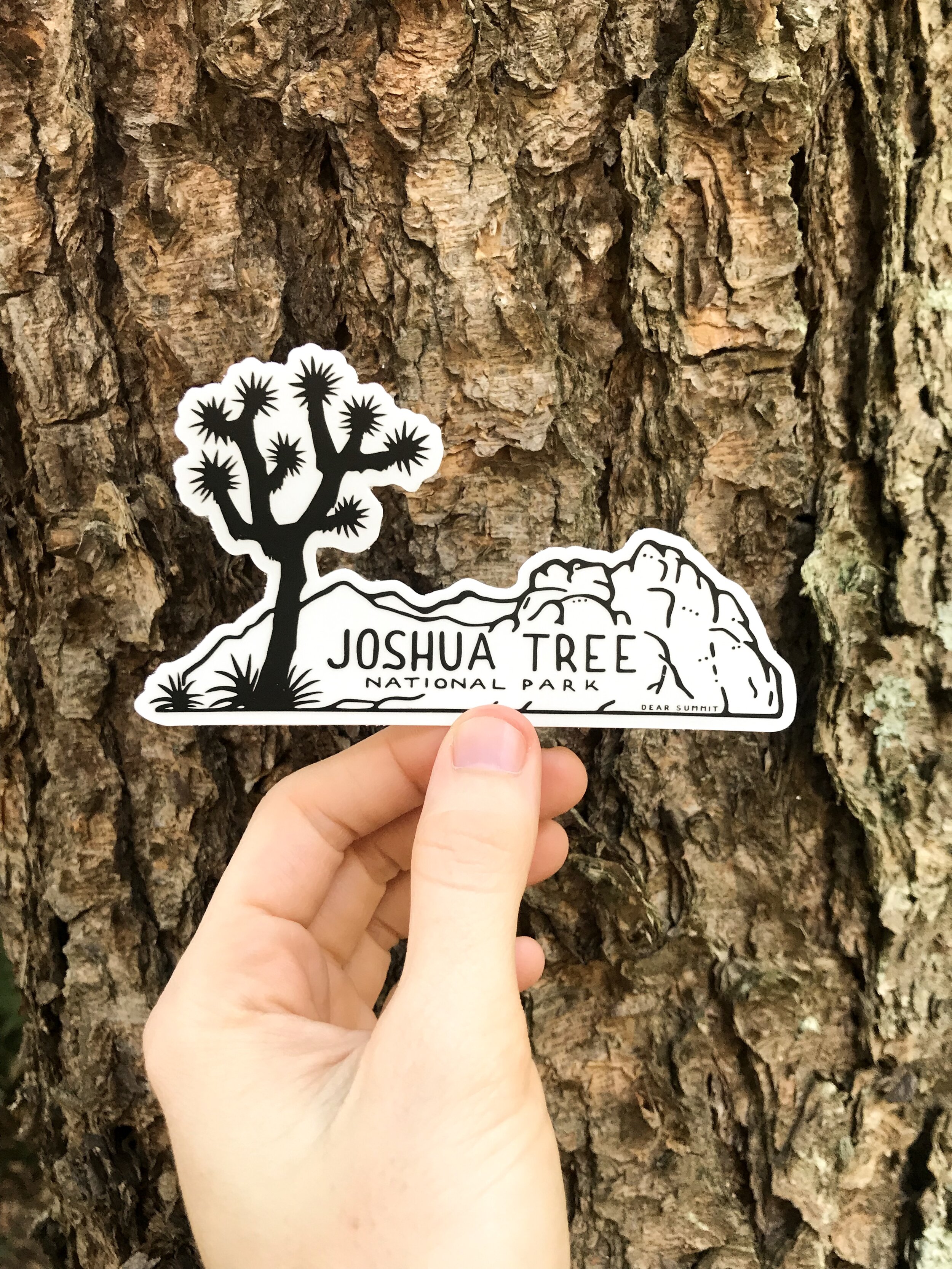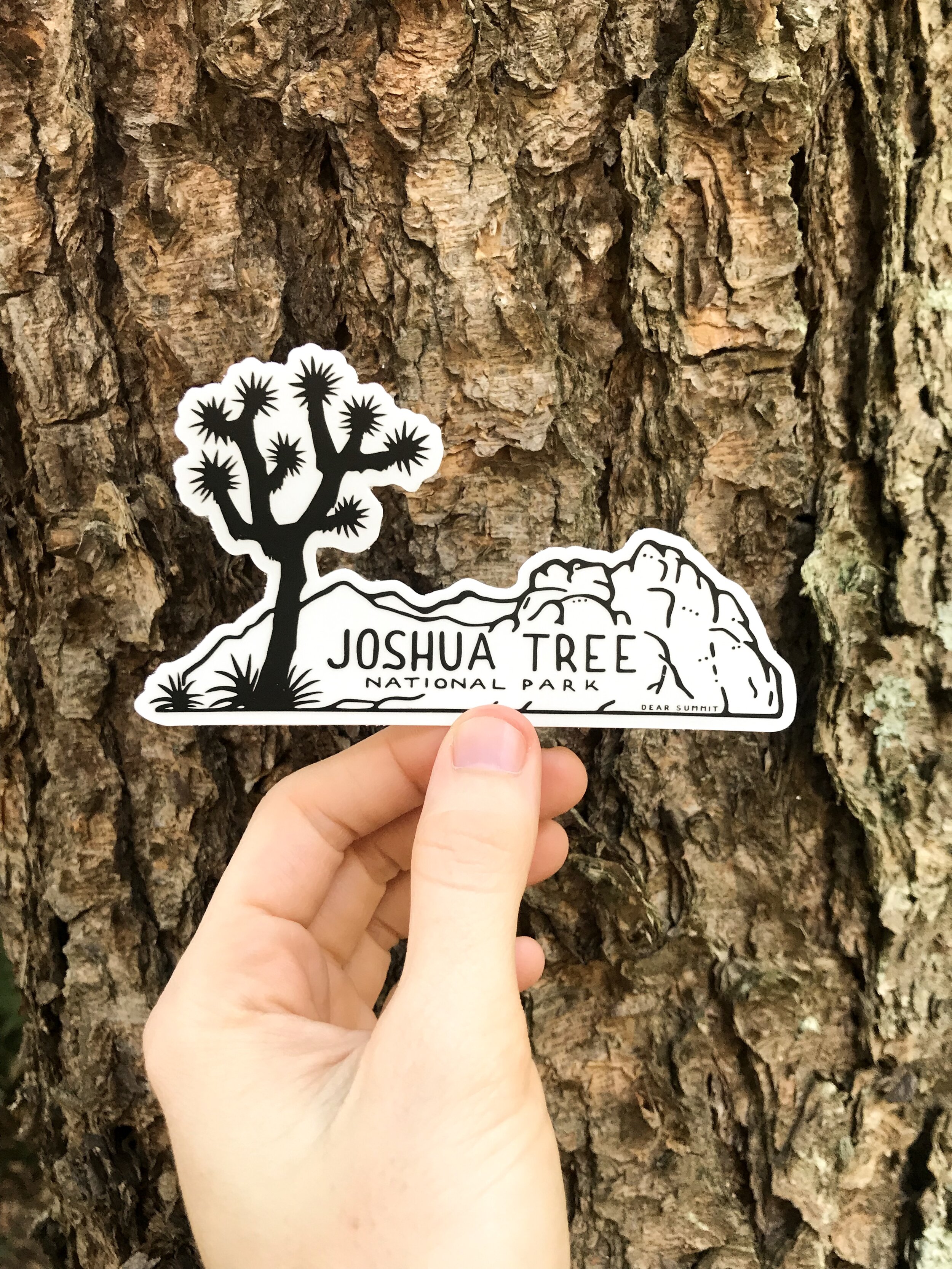 Joshua Tree National Park Sticker
This durable sticker is a great way to show off your love of those enchanting otherworldly trees and the beautiful rock formations that surround them.
Stick it on your favorite mug, water bottle, laptop, or even your car, and it will look great for years to come.
↠ Size: 4.5 x 2.5 inches
↠ Supports our Parks: a portion of every purchase is donated to the National Park Foundation.
DETAILS
↠ One National Park sticker made of weatherproof and colorfast vinyl
↠ Hand-drawn design by Deanna Jensen
↠ See my FAQ page for info on shipping and returns.
You'll also like: