Gift Card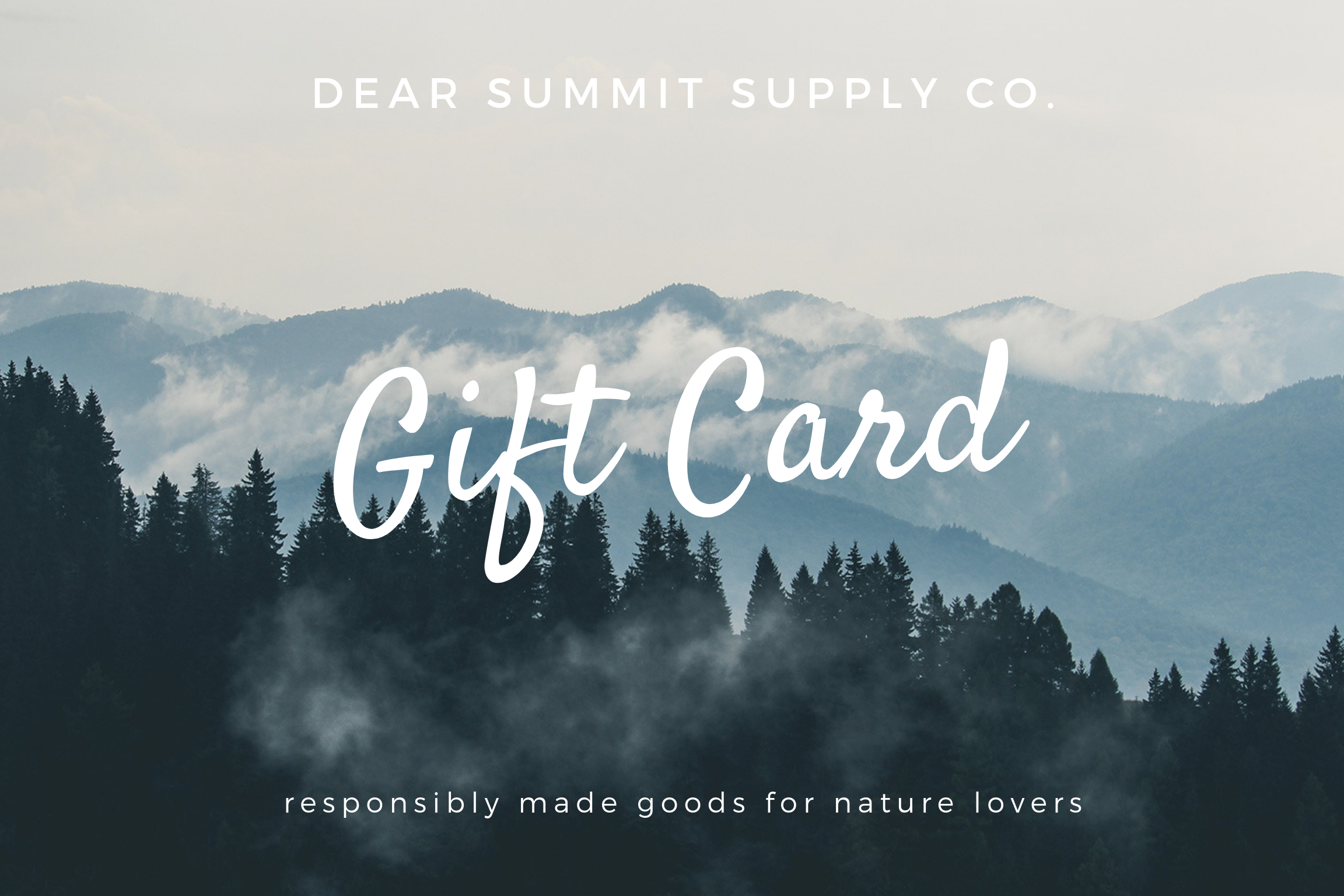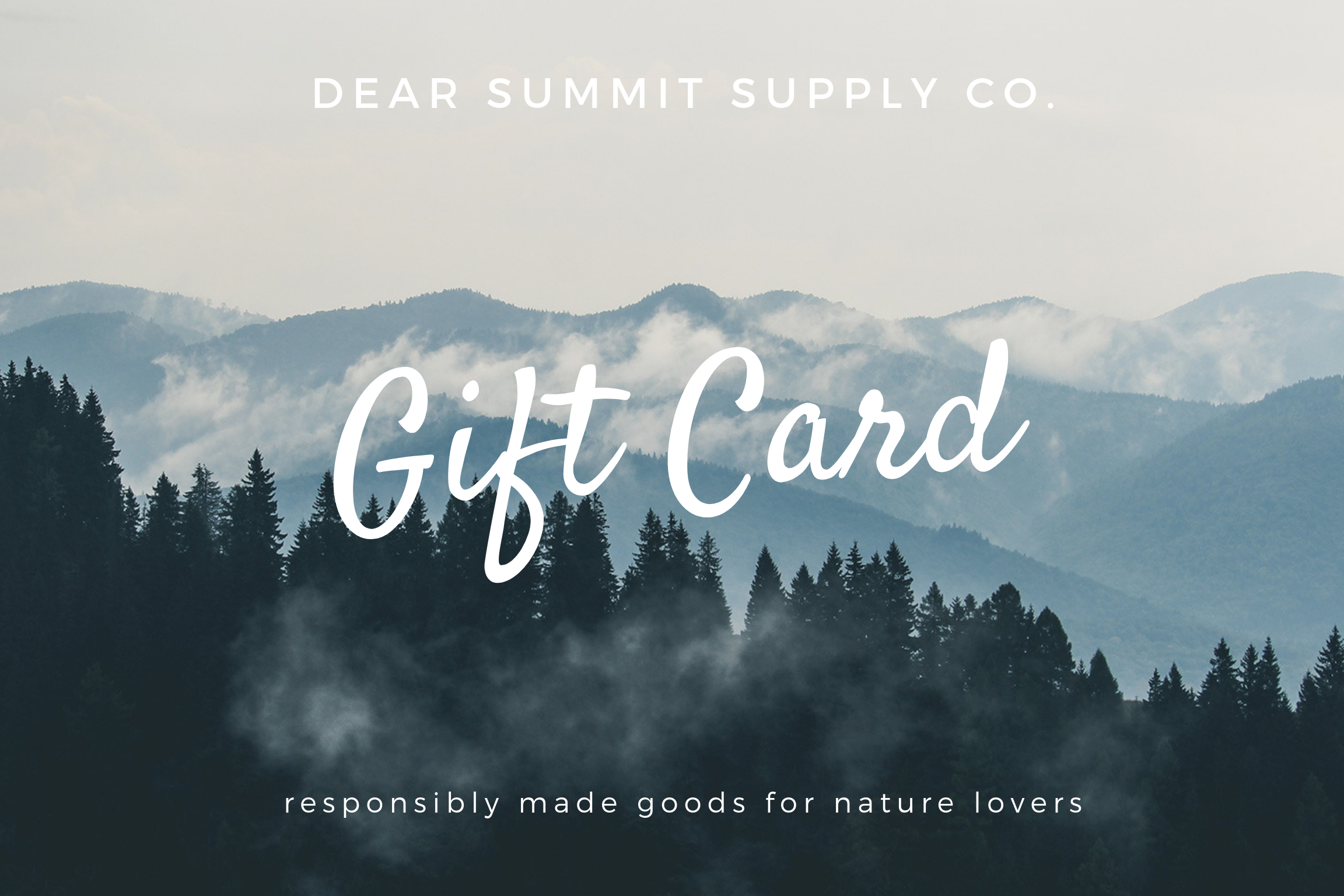 Gift Card
Shopping for a gift, but not sure what to give? Give the gift of choice with a Dear Summit Supply Co. gift card!
Gift cards are digital, delivered by email, and include instructions to redeem at checkout. No physical card will be mailed (but you could print it out to give as a gift).
This gift card never expires and includes no additional processing fees.
↠ Supports our Parks: a portion of every purchase is donated to the National Park Foundation.